Meet the Team
We love getting people be their best, through health and fitness.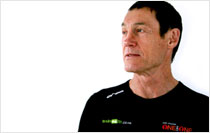 Alex Newburn
Being a competitive athlete most of his life, Alex has a great understanding of how hard work produces great results.
He is a strong believer in functional training relevant to every day needs, whether you are a professional athlete or a busy person with only half an hour to spare.
Alex is down to earth and has a rich life experience, so don't expect any quick fixes, but you can count on learning how to change your eating and exercise habits for the long haul.
In his youth Alex played rugby and rugby league at rep level here in NZ as well as in Australia, and has 11 Ironman events behind him, 4 of which are at the World Champs in Kona, Hawaii. When not training clients, Alex is either training himself for another triathlon, or enjoys a good book, movie and music. He loves travelling and exploring different parts of the world.
 Qualifications
Diploma in Personal Training (AUT, 1998)
Diploma in Professional Counselling (Australian Institute of Professional Counselling, 1996)
Certificate in Muscle Balance Analysis (MBA Pain Relief Seminars, 2006)
Network Fitness Leader Certificate (Fitness Network, 1996)
Numerous Health and Fitness Conventions and workshops
More than 40 years experience in sport and fitness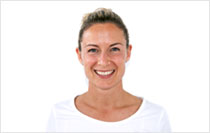 Billie Lukich
Billie is very passionate about helping people be their best, through health and fitness.
Her clients benefit from her ongoing education, as she keeps abreast of the latest industry related research and you are very likely to be among the first to enjoy the benefits of new fitness trends (not to be confused with fitness fads!).
Billie may push you outside your comfort zone, but will make sure you have lots of fun on the way too.
In her youth Billie was involved in competitive gymnastics, initially as an athlete, and later as a coach and a judge. Few years ago she discovered the sport of fitness – CrossFit, so now she enjoys working on her Olympic weightlifting technique, gymnastics movements, getting stronger and anything CrossFit related.
When not training clients, Billie loves delving into cutting-edge weight loss and optimum performance methods, the most recent being DNAFit testing and the microbiome. Billie also enjoys spending time in her veggie garden, as well as cooking. She loves reading about health and wellness and watching a good movie.
 Qualifications
BSc Sport and Exercise Science & BSc Psychology (University of Auckland, 2000)
Precision Nutrition Certified Coach (Precision Nutrition, 2015)
CrossFit Trainer L1 (CrossFit Inc., 2014)
CrossFit Weightlifting Trainer (CrossFit Inc., 2016)
Self-Myofascial Release Therapy (TPT, 2013)
Certificate in Personal Training (AUT, 2005)
Thump Boxing Master Trainer (Thump Training Systems, 2007)
TRX Suspension Training (PT Academy, 2012)
Sport Performance Nutrition (AUT, 2005)
Exercise Programming for Women (AUT, 2005)
Certificate in Muscle Balance Analysis (MBA Pain Relief Seminars, 2006)
20 years experience in coaching and training
Book Your Free Consultation Now
Book now and we will meet up and discuss your fitness and wellness goals, as well as how we can help you reach them.